Hiring Angel is a Small Business Recruiting Service
At Hiring Angel, we are passionate about helping small businesses hire fast.
You are the backbone of our nation and there is nothing we like more than helping you hire because we're a small business, too! Our company started when our owner, Angel, began helping her Marketing Angel clients hire their next office admin, executive assistant, or trades employee.
Since Hiring Angel began in 2019, we've proudly placed over 100 team members for small businesses: admins, office managers, project managers, customer service technicians, and more. Our hires are a mix of in-office and virtual positions across the United States.
Some of the titles Hiring Angel has hired for are Customer Service Manager, Admin Assistant, Executive Assistant, Technician, Mechanic, Production Manager, Assistant Manager, Marketing Director, and more.  
Hiring Angel customizes the process to each small business's needs and culture.
Our team includes:
---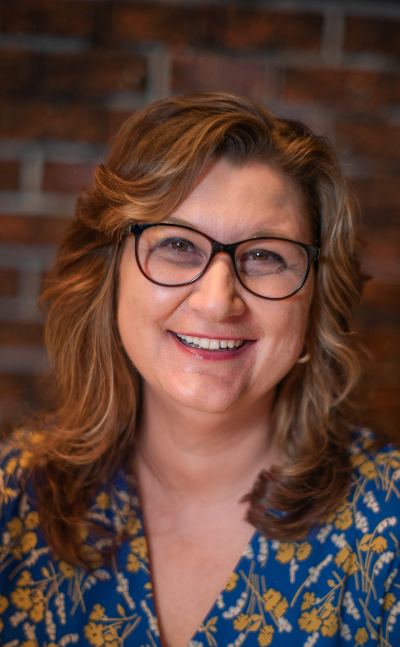 Angel Lebak
OWNER, HIRING DIRECTOR
As a business owner for 12+ years, former HR manager, and executive assistant/marketing manager, Angel understands the importance of hiring the RIGHT team member for your organization. Angel merged all of her skills and created a fast, easy, ninja system to support the small business hiring process.
Angel and her team have supported small businesses in hiring amazing team members in such industries as accounting, property management, the auto industry, the moving industry, wineries and more.
In July 2021, Angel became Working Genius Certified: The Six Types of Working Genius Certification by Pat Lencioni of The Table Group as a group facilitator. Angel quickly recognized that her Hiring clients and teams needed this support for ongoing growth and advancement after hire.
When not serving clients for Hiring Angel or Marketing Angel, Angel loves spending time with her incredible husband of over 25 years, two college humans, and her perfect rescue dog.
---
Rachel
RECRUITING MANAGER
Rachel works with Hiring Angel as a Hiring Ninja and Recruiting Manager. She takes care of all the behind-the-scenes work of the hiring process and presents well-qualified candidates to employers. The Hiring Angel process takes the guesswork out of hiring new employees and allows owners to focus on growing their businesses.
Rachel has the gift of administration, a love of tv and video production, and a passion for details. When not at work, Rachel loves spending time with her boyfriend and friends, watching movies, and seeing the latest antics of her super spoiled rescued cat.
---
Jacki
TRAINING & SYSTEMS MANAGER
Jacki works with Hiring Angel as our training and systems manager. She ensures that the Hiring Angel systems are updated consistently. Jacki is Hiring Angel's former, Administrative Assistant, and is deeply familiar with the Hiring Angel process.
Jacki was also hired through the Hiring Angel process, so she understands the value and importance of the customized Hiring Angel service. She has seen firsthand how the Hiring Angel process ensures that the right hire is made to fit the needs and culture of any small business.
When not at work, Jacki loves spending time with her husband, daughter, and dog, painting, reading books and enjoying the outdoors.
---